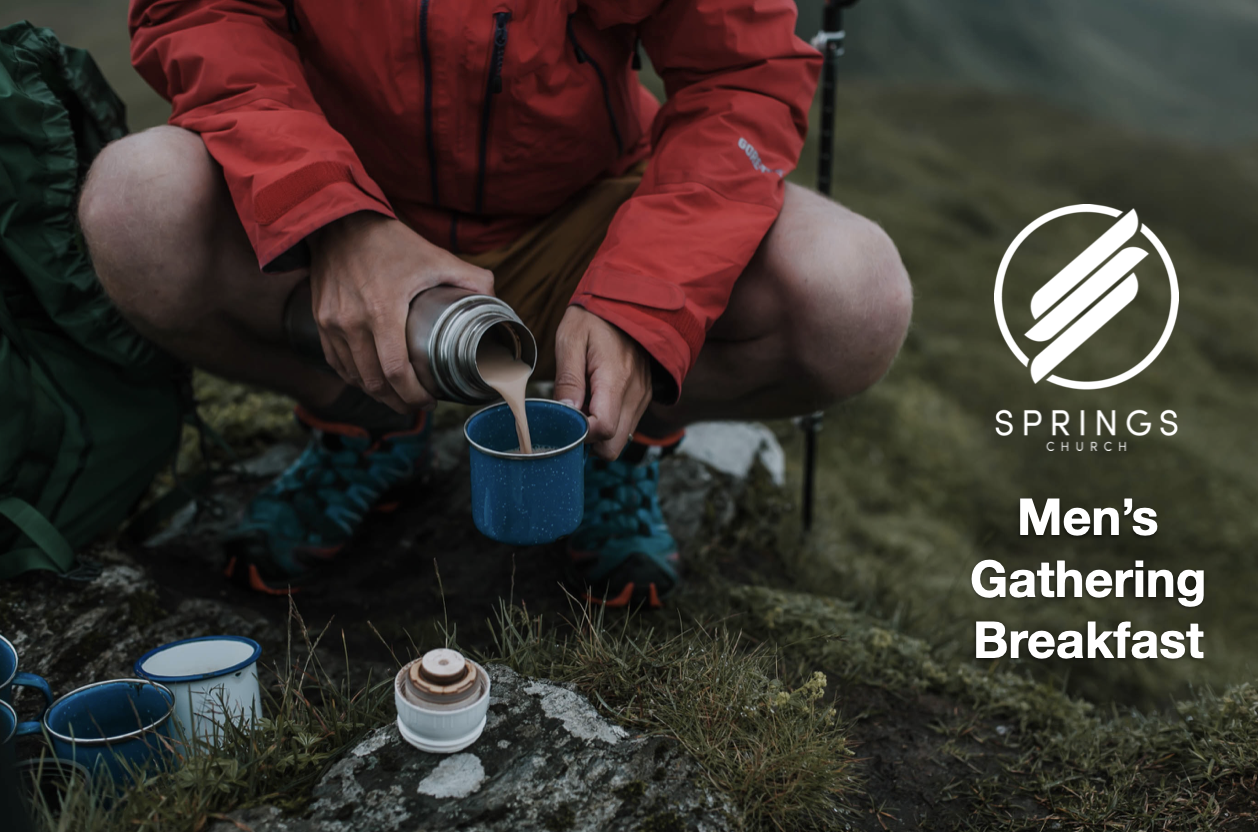 Our men's ministry hosts a men's breakfast gathering on the first Saturday of the month at 8:00 AM in the Auditorium. You can enter the Auditorium through the door at the top of the ramp on the office side of the church building.
They gather around tables for friendship and food. Then they spend some time in God's Word, followed by conversation around the tables.
You can RSVP on our church app. We do ask for a $10 donation to cover the cost of your food and someone who may not be able to afford it. If you do not want food, please specify on the RSVP form.
Click play below to hear a previous Men's Breakfast message
Men, in a day when our faith, hope, and love are challenged as never before in our lifetime, we must have the one who is closer than a brother. The contrast given us in Proverbs 18:24 speaks of an extraordinary friendship, largely unexperienced.
"A man of many companion may come to ruin but there is a friend that sticks closer than a brother."
In the time and culture this scripture was written, family was the preeminent relationship. There was no one more committed, loving or understanding than a brother. And yet, Solomon says that we can have a friend closer than a brother. Scripture is talking about a deep friendship.
There is no life without experiencing the friendship of Jesus, which he spoke of when He said, "I no longer call you servants…Instead, I have called you friends…" (John 15:15)
And there is little joy or stability in our life without experiencing the deep friendship of a brother.
Charles Spurgeon wrote, "He who would be happy here must have friends; and he who would be happy hereafter must, above all things, find a friend in the world to come in the person of God, the Father of his people."
Please join us in this time away as men, as we explore this idea. We will have time together exploring scripture, time alone with God and time with each other. Laughter, prayer, recreation and relaxation are all part of this men's retreat.
We will start with dinner on Friday evening and conclude with lunch on Sunday.
We are limited to 30 guys, so register soon.
We have some scholarship funds available. Please email me if you need help: gary@springs.church.
You can register with a deposit ($100) or pay the full registration ($260)