WHAT ARE CONNECT GROUPS?
Our connect groups consist of two different types of groups - community groups and focus groups. Our community groups meet in homes across our city and run continuously throughout the year. These groups focus on fellowship, prayer and discussing each week's sermon. Our focus groups meet here at the church for a set amount of weeks and address a particular topic in depth.
WHAT IS THE PURPOSE OF CONNECT GROUPS?
Connect Groups Have One, Simple Function-to bring people together. We believe God created us to live in relationship with others (Genesis 2:18, "The Lord God said, it is not good for the man to be alone…"). Only through community can we live the full life God intends for us. Sharing life through connections with others in the body of Christ is part of our design, but meaningful relationships aren't always easy to find. That's why connect groups exist- to make these life-changing relationships relevant and accessible to you.
HOW DO I SIGN UP?
You can sign up for a community group by scrolling below and emailing the group leader, or by visiting the connect center after service on Sunday. Our focus groups change throughout the year, but you can find a current list of our topical group studies by visiting our Springs Church app.
FRIDAYS | 7:00PM
518 OXBOW DRIVE 80132
We have been married for 34 years and have four grown children. We have also been blessed with 3 adorable grandchildren. Cindy works full time as a senior administrator with the Edward Jones investment firm. Phil recently retired and works as a lay minister with Hook Ministries. They disciple and minister to Christian men incarcerated in the Colorado State prison system. Our free time is spent with family as well as cycling and hiking in the great Colorado outdoors.
Email LEADER
---
TUESDAYS | 6:30PM
6235 ALTMAN DRIVE 80918
Catherine and Mateo attended the same community group for a few years before finding each other. Mateo proposed to Catherine on the Springs Church stage during service. They have 5 children, 5 grandkids and 2 dogs. After being ministered to in a community group, they're leaving the comfort of their 'nest' to give back to the body. Their heart is to "do life together" with others and provide a safe haven where the body of Christ can fellowship, heal, grow and become healthy members of the community.
Email LEADERS
---
THURSDAYS | 6:30PM
CALL FOR LOCATION
Email LEADERS
Barry and Kari have been members of the Springs Church since the beginning, and they believe that both intimacy and discipleship are best lived out in community groups. They have led groups for several years and have a heart for blended families; individuals with disabilities; and hurting families. Additionally, Barry serves as an elder and Kari serves on the Women's ministry team in the church. They will meet on Thursday evenings from 630 to 830. 719-352-9283 or 719-314-8363.
---
Thursdays | 6:30PM
6361 Stonefly Drive 80924
Rodney + Christine Dell have been married for 42 years and are blessed with two sons, two daughters-in-law, and six beautiful grandchildren. They serve as marriage mentors at Springs church who promote family life, encouragement and to see people grow to be more like Jesus.
Email LEADERS
---
Tuesdays | 6:30 PM
1410 Catamaran Lane 80132
Scott and Debbie have been married for 27 years and have two adult sons in college. They have been involved in family, young adult, and student ministry for 25+ years. They live in Monument, Colorado and have called Springs Church home for 2.5 years. Scott and Debbie are from the South and enjoy sharing hospitality with family and friends over backyard bar-b-ques, games, conversation, and more! They have an intentional passion for connecting with people about loving God, serving others, building community and encouraging a life of faith, Godly legacy, and impact.
Email LEADERS
---
1st & 3rd Thursdays | 6:00 PM
Springs Church
James and Sarah have been married for almost 2 years and have been attending Springs Church since November 2019. They are originally from Northern California and met in a group at their former church and are happy to have Colorado Springs as their home now. James is a software engineer for a virtual health company and Sarah is a Home health nurse. James enjoys all things in the great outdoors and doing DIY home projects. Sarah likes home crafts, cooking and baking. They have personally benefitted from community groups and believe it's important to do life together with other believers in Christ, have fun together, share burdens, and build each other up.
Email LEADERS
---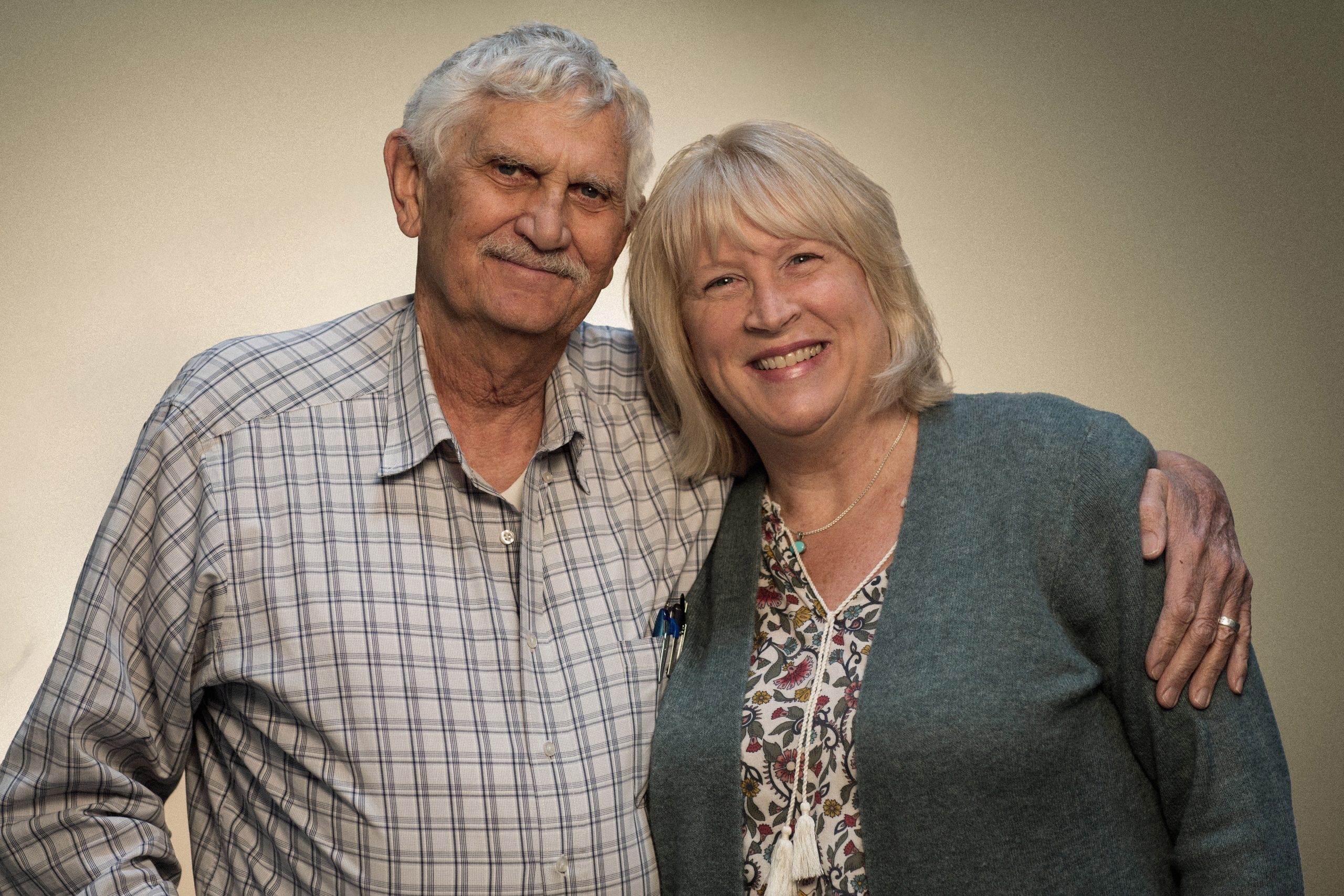 Fridays | 6:30 PM
3960 Inspiration Point 80917
Karst and Barb are excited to open their home for believers to gather and grow together.  Married for almost 5 years, they are thankful and amazed at how God brought them together later in life and has allowed them to do many awesome adventures in the Name of Jesus.  They have a passion to see people set free and encourage them to move forward and be a light in the Kingdom of God
Email LEADERS
---
Thursdays | 6:00 PM
1148 Stanton Street 80907
We got married in 2012 and have been blessed with 3 amazing girls (Annabelle, Phoebe, and Lizette). The two of us met while living in Australia, fell in love while living in Indonesia and got married in California (where we are both originally from), and delivered our first child in Singapore. Needless to say, we love the nations! We moved to Colorado in 2017 and love to take advantage of the amazing outdoors with our family. We have a heart for hospitality and building authentic community. Our passion is to see people live in the fullness of all that God has for them and help them discover their role in fulfilling the Great Commission. 
Email LEADERS
---
JOHN RUSCH + GREG CAMPBELL
Thursdays | 7:00 PM
12531 Brookhill Drive 80921
The Forge- iron sharpens iron so one man sharpens another (Proverbs 27:17.) We are a group of men who meet weekly to support each other in our journey to become more like Christ. This is a Sunday sermon discussion group open to adult men.
Email LEADERS
---
Thursdays | 6:30 PM
12231 St. Annes Rd 80831
Angus and Kathy Meadows married in 1992 and have two adult children.  They love encouraging the church in love, faith, and good works.  They share a love of hosting dinner and games in their home and hiking together. Angus enjoys fishing, running, biking, kayaking, and swimming. Kathy enjoys coffee, exercise, lifting, and making a home where others can find peace and rest.  As connect group leaders they look forward to doing life together.
Email LEADERS
---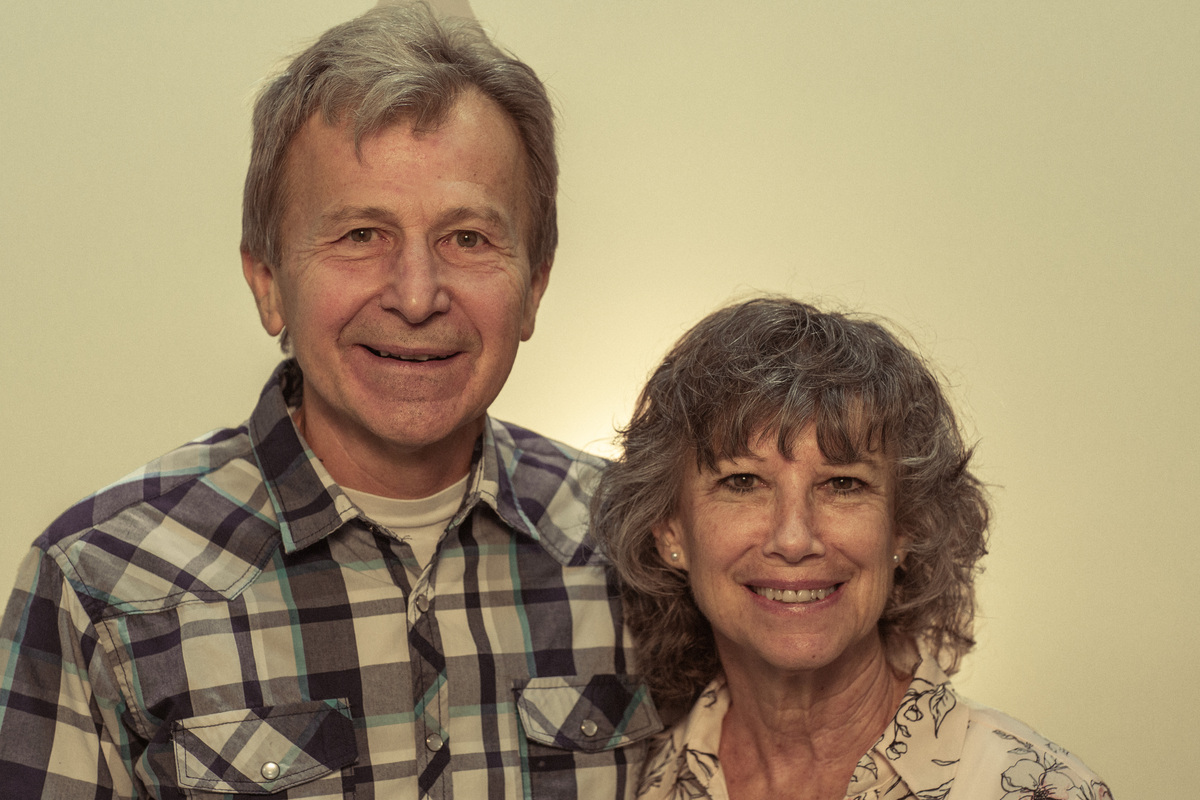 Thursdays | 6:30 PM
7554 Caboodle Way 80923
We have been married for 41 years, raised 8 children who are now all adults, and are blessed with 14 grandchildren. Richard is a retired physician who uses his skills for volunteer work locally and for missions. Pam is a busy grandmother who enjoys cooking, hospitality and she is experienced in giving sound practical advice to help young mothers. We love attending Springs Church and have received untold blessings by being in community groups. Our passion is international missions and fellowship around God's word.
We both enjoy all of God's outdoor wonders in this beautiful state. Our best experience has been in leading a mixed group of different ages.
We will meet on Thursdays at 6:30pm and plan to share a fellowship dinner on the 5th Thursday.
Email LEADERS
---
1st + 3rd Thursdays | 6:30 PM
7258 Antelope Lane 80920
We have been married since 2006.  Chris has two daughters and a son, and we have 10 grandchildren.  Nannette works at Association of Christian Schools International (ACSI) as an Accountant in the Finance Department.  Chris came to America from South Africa in 1993 as a missionary to the Native American Indians and since that time has served in various aspects of ministry for 30 years.  Together we founded a ministry in Atlanta which involved starting and planting home churches throughout the Atlanta area, establishing relationships and building community.  We moved to Colorado in 2018, and the one condition that Nannette had was that we would be eternal tourists and enjoy all that Colorado offers.  We enjoy hiking, biking, visiting all the state parks and anything outdoors.  Our passion is to empower the Body of Christ to greater intimacy with Father God, exalting Jesus through worship, prayer, and restoration.  We believe strongly this can be accomplished in the community groups by transforming lives one heart at a time.  All age groups will enjoy finding a spirit led community group that offers a safe place to fellowship, grow and be family.
Email LEADERS
---