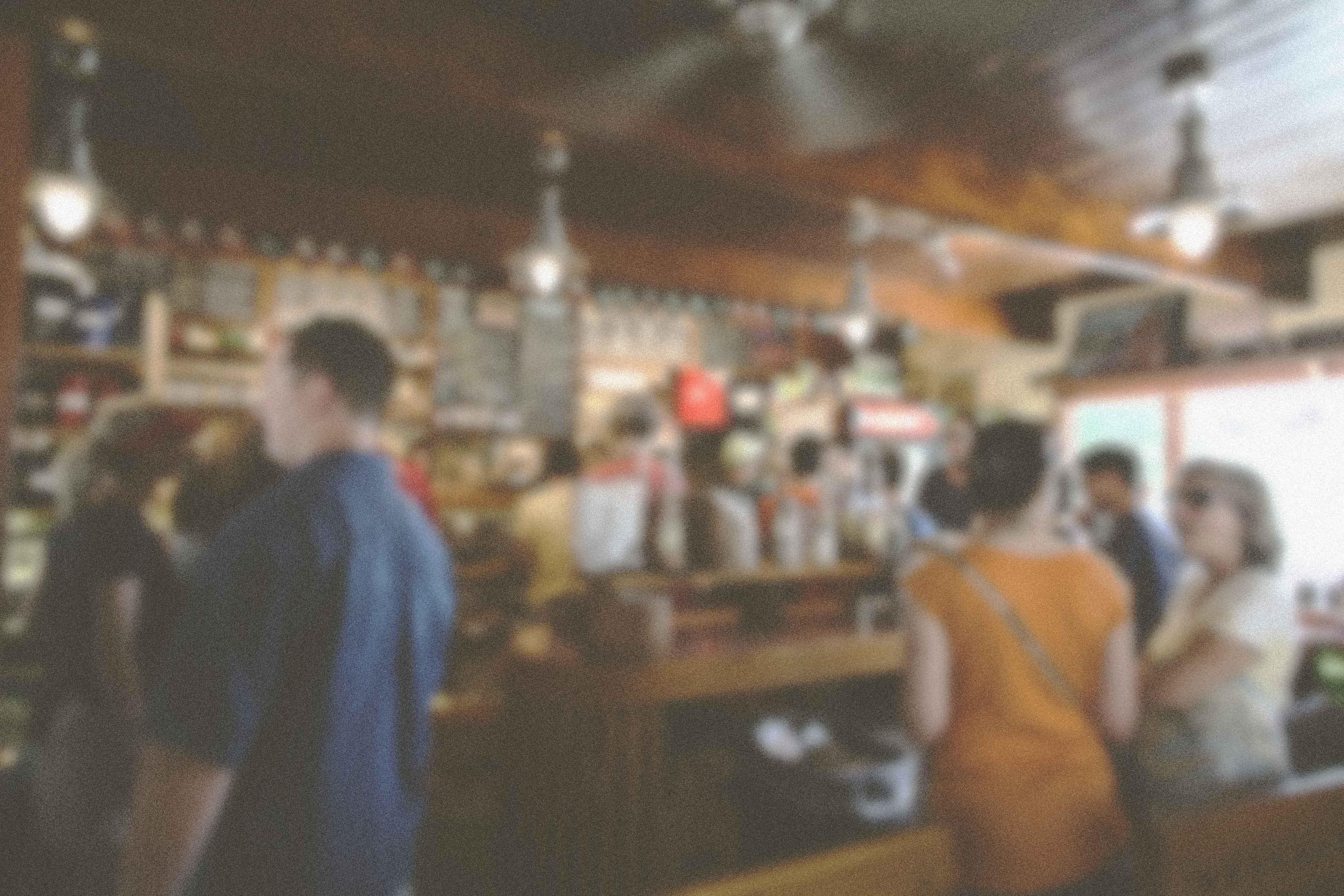 WHAT ARE CONNECT GROUPS?
Our connect groups consist of two different types of groups - community groups and focus groups. Our community groups meet in homes across our city and run continuously throughout the year. These groups focus on fellowship, prayer and discussing each week's sermon. Our focus groups meet here at the church for a set amount of weeks and address a particular topic in depth.
WHAT IS THE PURPOSE OF CONNECT GROUPS?
Connect Groups Have One, Simple Function-to bring people together. We believe God created us to live in relationship with others (Genesis 2:18, "The Lord God said, it is not good for the man to be alone…"). Only through community can we live the full life God intends for us. Sharing life through connections with others in the body of Christ is part of our design, but meaningful relationships aren't always easy to find. That's why connect groups exist- to make these life-changing relationships relevant and accessible to you.
HOW DO I SIGN UP?
You can sign up for a community group by scrolling below and emailing the group leader, or by visiting the connect center after service on Sunday. Our focus groups change throughout the year, but you can find a current list of our topical group studies by visiting our Springs Church app.
FRIDAYS | 7:00PM
518 OXBOW DRIVE 80132
We have been married for 34 years and have four grown children. We have also been blessed with 3 adorable grandchildren. Cindy works full time as a senior administrator with the Edward Jones investment firm. Phil recently retired and works as a lay minister with Hook Ministries. They disciple and minister to Christian men incarcerated in the Colorado State prison system. Our free time is spent with family as well as cycling and hiking in the great Colorado outdoors.
Email LEADER
---
TUESDAYS | 7:00PM
2250 COVENANT HEIGHTS 80918
Brad and Shelly have been married for 34 years and have three adult children. After raising their kids in the Dallas area, they said goodbye to their church home of 19 years to relocate to Colorado Springs. Having been involved with small groups for over 18 years, they are excited to kick off a new group to 'do life' with others looking to connect in relationships while growing deeper in faith and the word.
Outdoor enthusiasts, the Busbys are also passionate about the importance of family both in and outside of the church. All age groups, married and singles will enjoy finding a safe place to connect and draw closer to God.
Email LEADER
---
TUESDAYS | 6:30PM
6235 ALTMAN DRIVE 80918
Catherine and Mateo attended the same community group for a few years before finding each other. Mateo proposed to Catherine on the Springs Church stage during service. They have 5 children, 5 grandkids and 2 dogs. After being ministered to in a community group, they're leaving the comfort of their 'nest' to give back to the body. Their heart is to "do life together" with others and provide a safe haven where the body of Christ can fellowship, heal, grow and become healthy members of the community.
Email LEADERS
---
THURSDAYS | 6:30PM
CALL FOR LOCATION
Barry and Kari Aho have been married 9 years. They are a blended family with four adult children. They have collectively led or hosted community groups, both as single adults and as a couple, for several years. They have a unique heart for individuals with disabilities; local and international missions; and hurting families. The Aho's have been members of the Springs Church almost since the beginning, and believe strongly that intimacy within the body is best built in community groups. They will meet on Thursday evenings from 630 to 830. 719-352-9283 or 719-314-8363.
Email LEADERS
---
1ST & 3RD FRIDAYS | 6:30PM
6705 DREAM WEAVER DRIVE 80923
We have been married for 36 years, have two kids and seven grandchildren 6 and under. We both enjoy spending time with our grandchildren and Tony enjoys Hunting, ATVing, and classic cars, Kerry enjoys having coffee with friends, ATVing and cooking. Tony's passion is International Missions and Kerry's passion is Women's ministry. Both have been involved in teaching bible studies for many years.We will meet on the 1st and 3rd Friday of each month at 6:30 PM we will share a meal on the fifth Friday
Email LEADERS
---
Thursdays | 6:30PM
6361 Stonefly Drive 80924
Rodney + Christine Dell have been married for 42 years and are blessed with two sons, two daughters-in-law, and six beautiful grandchildren. They serve as marriage mentors at Springs church who promote family life, encouragement and to see people grow to be more like Jesus.
Email LEADERS
---
Tuesdays | 6:30 PM
1410 Catamaran Lane 80132
Scott and Debbie have been married for 27 years and have two adult sons in college. They have been involved in family, young adult, and student ministry for 25+ years. They live in Monument, Colorado and have called Springs Church home for 2.5 years. Scott and Debbie are from the South and enjoy sharing hospitality with family and friends over backyard bar-b-ques, games, conversation, and more! They have an intentional passion for connecting with people about loving God, serving others, building community and encouraging a life of faith, Godly legacy, and impact.
Email LEADERS
---
1st & 3rd Thursdays | 6:00 PM
Springs Church
James and Sarah have been married for almost 2 years and have been attending Springs Church since November 2019. They are originally from Northern California and met in a group at their former church and are happy to have Colorado Springs as their home now. James is a software engineer for a virtual health company and Sarah is a Home health nurse. James enjoys all things in the great outdoors and doing DIY home projects. Sarah likes home crafts, cooking and baking. They have personally benefitted from community groups and believe it's important to do life together with other believers in Christ, have fun together, share burdens, and build each other up.
Email LEADERS
---
Thursdays | 6:30 PM
812 Saber Creek Drive 80132
Bert and Dorie were married in 1978 and have one daughter and three grandchildren. Bert currently works in financial advisory services and Dorie works with the Navigators. They returned to Colorado in 2019 from a 7 year hiatus in Virginia, including 17 months living in Jerusalem, Israel. Dorie has taught Precept Bible studies for over 25 years and Bert counsels men through Pure Life Ministries. Both are passionate about Israel and God's plan for the Jewish people, and discipling believers for a deeper, personal relationship with Jesus Christ.
Email LEADERS
---
Group: Young Adults
Time: Tuesday's at Springs Church, 7pm
Leaders: Anthony and Valene Russo
Our desire is that young adults would learn the importance of community by experiencing it with a group of their peers. This group is designed to share quality time with one another in fellowship and care that will hopefully go beyond our evenings together. We share a meal together, then join in a time of verse-by-verse study of a book in the Bible.
Email LEADERS
---
Group: Young Married Couples
Time: 2nd Thursday of the month in the Auditorium at 6:00pm
Leaders: Billy and Danielle Coker
Our heart for this ministry is that young families would grow in faith through fellowship with other young families. We want to provide a safe place to explore family roles and to encounter Christ as the anchor of the family. We believe there are rich revelations of Christ found in the beauty of marriage and the events of parenting. As young families intentionally seek to know Christ together, they form a strong foundation. We hope to inspire young families to acknowledge Christ in their formative years, and remain in him as in the vine. (John 15:4-5)
Email LEADERS
---
Group: Seniors Ministry
Time: Tuesdays at 10:00am at Springs Church
Leaders: Dennis and Jackie Kramer
We seek to provide opportunities to learn from one another, to serve one another, to encourage one another, and to pray for one another. There is no set format but we will allow the Holy Spirit to guide and direct us each week. The primary meeting will be every Tuesday, but we expect to see smaller groups choose to meet over a meal, take an easy hike, or undertake a service project at different times and places.
Email LEADERS
---
Group: Women only
Time: 3rd Saturday of the month at 11:00am at Springs Church
Leader: Donna Lockyer
Please bring a dish to share as you join our group of women in a monthly Bible study luncheon. Their mission is to grow in wisdom and knowledge of the Lord, to strengthen, serve and challenge women in their spiritual walks and gifts, to develop lasting friendships, and to grow leaders.
Email LEADERS
---
Group: Motorcycle Club
Time: Third Saturday of the month at 10:00am at Springs Church
Leader: Bob O'Donnell
SC Riders is a motorcycle group led by Bob O'Donnell. The SC Riders meets together to build one another up as they share their common interest in motorcycle riding. This group meets at Springs Church on the third Saturday of each month at 10:00 am.
Email LEADERS
---